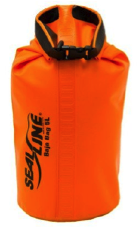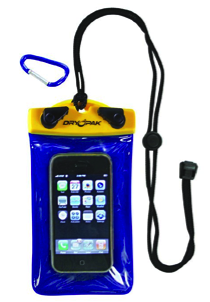 Just the right size to protect an iPhone or iPad on the beach or in a boat. But think twice before taking it into the water. If the bag gets nicked on sharp coral, it will leak.
Kids need four types of bags for Caribbean adventures. Two of them you probably already have. The other two you might want to purchase.
1. A backpack to carry gear on the plane, for sightseeing, hiking, and on the beach. Your kids might already have one that they use for school and other stuff.
2. A "dry bag" or "dry sack" is essential for kayaking and paddleboarding. Use it for a towel and for a change of clothes (like underwear!).
3. A small waterproof bag for small electronics, such as a smartphone phone or iPod.
4. A few small ZipLock Bags for the stuff kids find on the beach and a large bag for the wet swimsuit that didn't dry before your flight home.